{"Glossary":[{"name":"Deforestation","description":"\u003Cp\u003EDeforestation is the change from forest to another land cover, such as agriculture or urban area.\u003C\/p\u003E\r\n"},{"name":"Natural forest","description":"\u003Cp\u003ENatural forest includes primary and secondary forest that is grown without human intervention.\u003C\/p\u003E\r\n"},{"name":"Trees outside forests","description":"\u003Cp\u003ETrees found in urban areas, alongside roads, or within agricultural land are often referred to as Trees Outside Forests (TOF).\u0026nbsp;\u003C\/p\u003E\r\n"},{"name":"Tree cover loss","description":"\u003Cp\u003ETree cover loss is the removal or mortality of tree cover and can be due to a variety of factors, including mechanical harvesting, fire, disease, or storm damage. As such, \u201closs\u201d does not equate to deforestation.\u003C\/p\u003E\r\n"},{"name":"Tree cover","description":"\u003Cp\u003ETree cover is all vegetation greater than five meters in height and make take the form of natural forests or plantations across a range of canopy densities.\u0026nbsp;Unless otherwise specified, the GFR uses greater than 30 percent tree canopy density for calculations.\u003C\/p\u003E\r\n"},{"name":"Short tree height","description":"\u003Cp\u003ELess than 5 meters.\u003C\/p\u003E\r\n"},{"name":"Primary forest","description":"\u003Cp\u003EOld-growth forests that are typically high in carbon stock and rich in biodiversity. The Global Forest Review uses a humid tropical primary rainforest dataset, representing forests in the humid tropics that have not been cleared in recent years.\u003C\/p\u003E\r\n"},{"name":"Planted forest","description":"\u003Cp\u003EPlanted forests are comprised of trees that have been deliberately planted and\/or seeded by humans.\u0026nbsp;\u003C\/p\u003E\r\n"},{"name":"Persistent loss and gain","description":"\u003Cp\u003EForests that have experienced one loss or one gain event from 2001-2016).\u0026nbsp;\u003C\/p\u003E\r\n"},{"name":"Mosaic restoration","description":"\u003Cp\u003EMosaic restoration integrates trees into mixed-use landscapes, such as agricultural lands and settlements, where trees can support people through improved water quality, increased soil fertility, and other ecosystem services. This type of restoration is more likely in deforested or degraded forest landscapes with moderate population density (10 - 100 people\/km2).\u003C\/p\u003E\r\n"},{"name":"Forest","description":"\u003Cp\u003EForests include tree cover greater than 30 percent tree canopy density and greater than five meters in height as mapped at a 30-meter Landsat pixel scale.\u003C\/p\u003E\r\n"},{"name":"Low tree canopy density","description":"\u003Cp\u003ELow tree canopy density is\u0026nbsp;less than 30 percent tree canopy density.\u003C\/p\u003E\r\n"},{"name":"Loss driver","description":"\u003Cp\u003ELoss driver is the direct cause of forest disturbance.\u003C\/p\u003E\r\n"},{"name":"Intact forests","description":"\u003Cp\u003EIntact forests contain no signs of human activity or habitat fragmentation as determined by remote sensing images and are large enough to maintain all native biological biodiversity.\u003C\/p\u003E\r\n"},{"name":"Hectare","description":"\u003Cp\u003EOne hectare is 0.01 square kilometers (e.g., 100m x 100m) and about the size of a rugby field. A football pitch is slightly smaller than a hectare (they are between 0.62 and 0.82 hectares).\u003C\/p\u003E\r\n"},{"name":"Forest management plan","description":"\u003Cp\u003EForest management plan documents the stewardship and use of forests and other wooded land to meet environmental, economic, social and cultural objectives.\u0026nbsp;They are typically implemented by companies in forest concessions.\u003C\/p\u003E\r\n"},{"name":"Forest fragmentation","description":"\u003Cp\u003EForest fragmentation is the breaking of large, contiguous forests into smaller pieces, with other land cover types interspersed.\u0026nbsp;\u003C\/p\u003E\r\n"},{"name":"Forest degradation","description":"\u003Cp\u003EForest degradation is the reduction in a forest\u2019s ability to perform ecosystem services, such as carbon storage and water regulation, due to natural and anthropogenic changes.\u003C\/p\u003E\r\n"},{"name":"Forest concession","description":"\u003Cp\u003EForest concession is a legal agreement allowing an\u003Cstrong\u003E\u0026nbsp;\u003C\/strong\u003Eentity the right to manage a public forest for production purposes.\u003C\/p\u003E\r\n"},{"name":"Wide-scale restoration","description":"\u003Cp\u003EWide-scale restoration restores large, closed forest areas in the landscape.\u003C\/p\u003E\r\n"}]}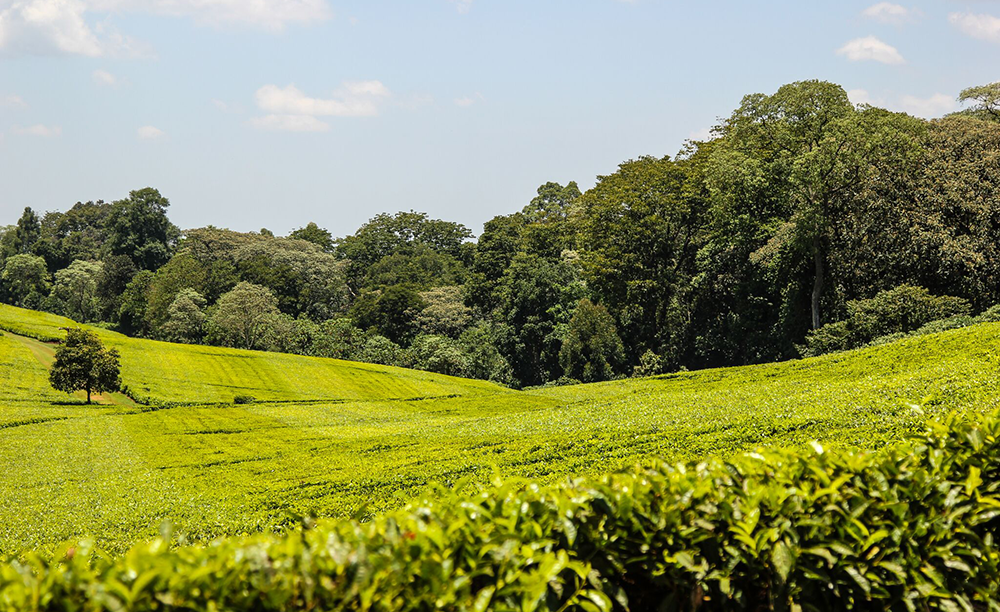 About this Report
CREATING A SUSTAINABLE FOOD FUTURE: SYNTHESIS REPORT

This synthesis report summarizes the findings of the World Resources Report Creating a Sustainable Food Future, a multiyear partnership between World Resources Institute, the World Bank Group, United Nations Environment, the United Nations Development Programme, the Centre de coopération internationale en recherche agronomique pour le développement, and the Institut national de la recherche agronomique.  Previously published installments analyzing many of the issues covered in this report in greater detail are available at https://www.wri.org/our-work/project/world-resources-report/publications/food

The report focuses on technical opportunities and policies for cost-effective scenarios for meeting food, land use, and greenhouse gas emissions goals in 2050 in ways that can also help to alleviate poverty and do not exacerbate water challenges. It is primarily global in focus. As with any report, it cannot address all issues related to the global food system, such as many ethical, cultural, and socioeconomic factors or remedies for tackling acute food shortages in the short term. Future research may pursue quantitative estimates of agricultural freshwater use.